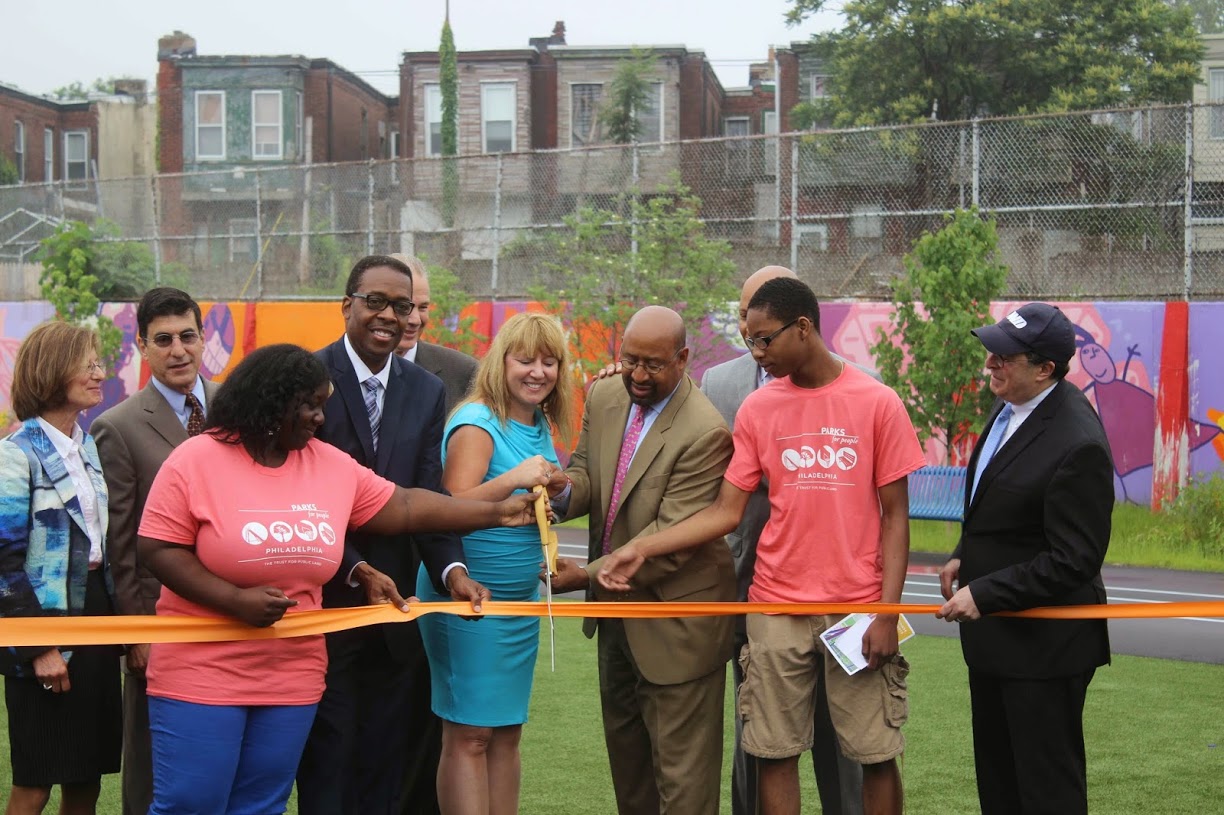 William Dick Schoolyard, Philadelphia, PA
Working for The Trust for Public Land, and in partnership with the Philadelphia Water Department and the Philadelphia School District, our firm helped transform a 1.78 acre paved, impervious schoolyard into a renovated playground and green learning environment for students at the William Dick Elementary School in Philadelphia. The facility is a K-8 school serving approximately 300 students. This schoolyard project is part of Philadelphia's Green-2015, a groundbreaking initiative to assist the City of Philadelphia to reach its goal of 500 new acres of publicly accessible green space by 2015.
Located in the Fairhill neighborhood, the overarching goal of this schoolyard improvement was to increase publicly accessible open space in under-served communities, improve green infrastructure, infiltrate more stormwater, and provide a safe place for children to play. Informed by a robust community engagement and education process, the resulting plans have provided for the creation of spaces and facilities that promote open space equity, environmental education and direct benefits to the users, the community and the urban environment.